Members of the winning Monroe Middle School Scholars Cup team were featured at the June 1 board meeting. The Board also heard a District recommendation on the TK-8 school transformation.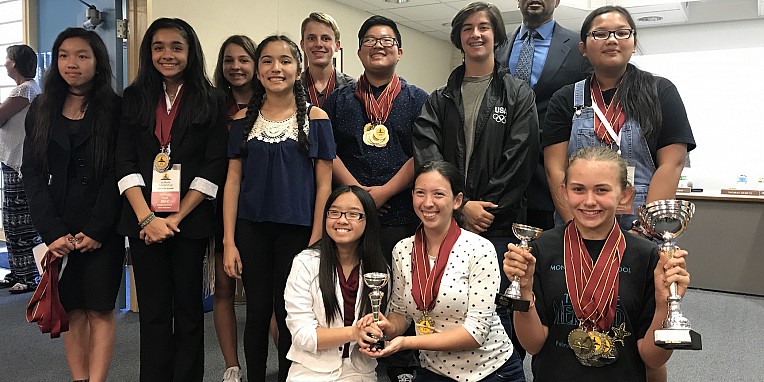 The June 1 meeting agenda included presentations about:
Plans fortransforming Campbell Middle School into a new TK-8 grade school.
Local Control & Accountability Plans (LCAPs) for teh District and several of its schools.
The 2017-18 District Budget.
Details about these topics are available in English and Spanish in the June 2017 edition of Board Meeting News.
The next Board meeting will be held June 22nd. The agenda is available online.