Field Trips in March...
Third-grade students will be visiting the Intel Museum in Santa Clara in March. The Intel Museum Staff engage students to explore the way technology is changing the way we live, work and play in the Silicon Valley and the world. Our third graders will have the opportunity to participate in the hands-on classes in the Learning Lab.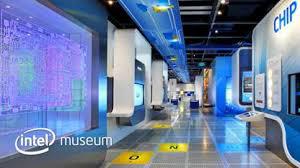 Fifth-graders will be visiting the O'Neill Sea Odyssey off of The Monterey Bay National Marine Sanctuary. They will host our kids in a living classroom in the ocean. Students will learn about marine science, marine, watershed ecology, and navigation/mathematics.