Frogs, frogs, frogs!
Frog Expedition Exhibit tomorrow from 9-10 a.m. in the cafeteria!!!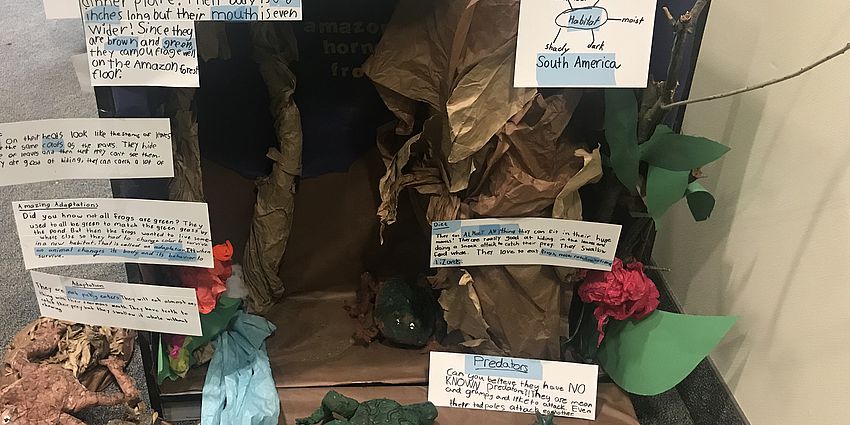 For the past two months the 3rd grade has been hopping into the world of frogs. Tomorrow they will have a showcase of their learning including scientific paper mache replicas, original porquoi tales, essays on frog adaptations, frog origami, student podcasts, habitat dioramas, student poetry, and this year you will be able to collect frog trading cards too!