What's New at Rosemary?
A new principal and some new campus improvements await students and staff.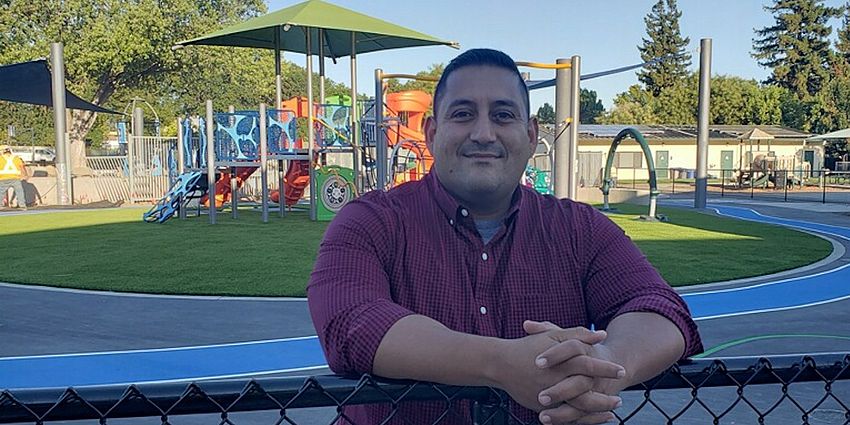 Standing near the school's new play areas, new Principal Hugo Galvan explains his focus for the 2019-20 school year: "I believe every child can excel and be successful," he says. "I am committed to continuing to explore ideas to meet the needs of all students both in and out of the classroom." 
Galvan is an experienced educator and school administrator. In addition to his 14 years as a school administrator, he has been an elementary teacher, intervention and adult education teacher, primary and secondary school counselor, and the program manager of a non-profit organization.
He is fluent in Spanish and English, and lives with his family in south Santa Clara County.
"Hugo brings a wealth of knowledge and experience to our team, and he's ready to continue developing Rosemary School as a model within our district and in the EL Education network of schools," said Superintendent Shelly Viramontez.