Student Led Pumpkin Maze
Our students all decorated pumpkins and contributed to our annual pumpkin maze! It was a fun filled day!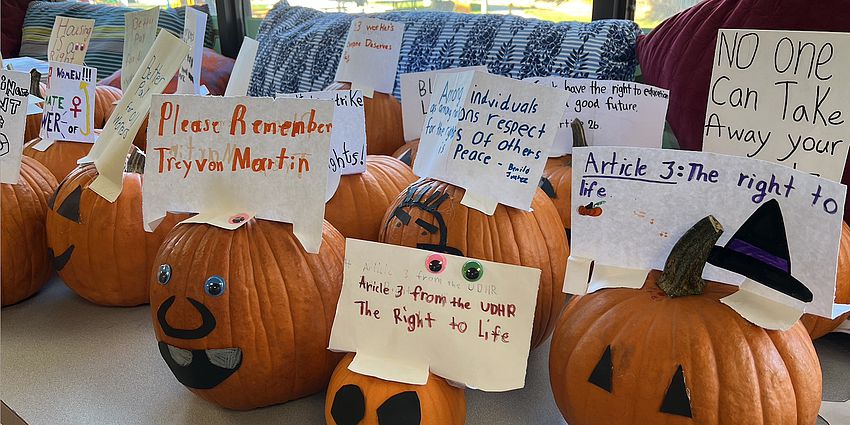 Each student decorated a pumpkin to contribute to our pumpkin maze. Some classes decorated their pumpkins based on what the units they were learning, and some had artistic classroom themes. The pumpkin maze was a huge success and students enjoyed contributing to and walking through the maze to see one another's contributions!